Blank photo notecards by Jenn. All photos were taken in Eastern Pennsylvania. Each collection includes 8 cards and envelopes for $16. Cards are printed on Red River high quality cardstock. They make great gifts and are also frameable.
---
Spring Collection 22
Spring is my favorite season! I love the new life given to the earth and the amazing smells that come with the beautiful array of flowers. Last year, I began capturing all the beauty I could find. There is so much beauty if you just take the time to look. I photographed simple wildflowers, the massive faux orange bush hugging the outhouse, a swarm of bees just floating in the tree, the peony bushes' fragrant beauty and the amazing never-ending buttercup field. Each time I see the photos, they take me right back. I wanted to share this beauty by offering notecards. What a lovely way to brighten the day of a loved one. My best friend sends me cards and it brightens my day to find a lovely surprise in my mailbox. Not a "card sender"? The cards measure 4″ x 5 1/2″ so they go into a frame for all to see or give them as a fun gift.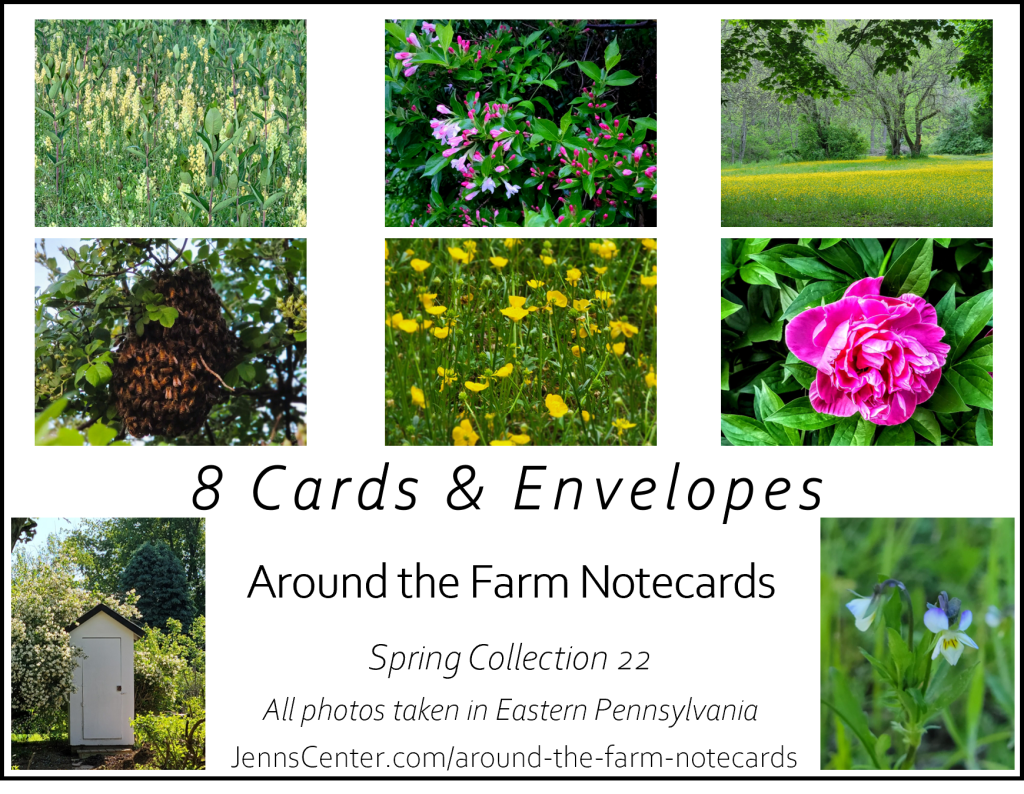 ---
Farm Equipment 22
This set of eight photo note cards features farm equipment and beautiful scenery in Eastern Pennsylvania in Spring of 2022. All photos were taken by Jenn. Each card is blank inside. Great gift and also frameable.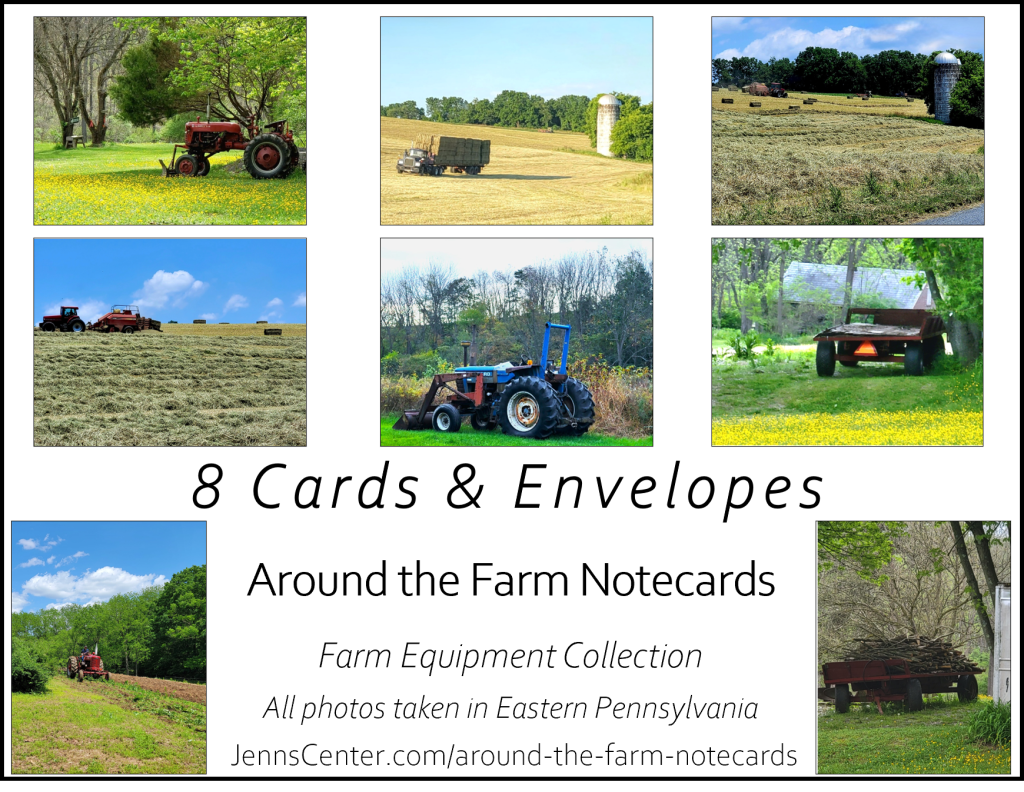 The Little's 22
This very special set of photo note cards features "The Little's". They were a set of kittens born on the farm soon after we moved in. This family of kittens was very special. They taught us patience and how to take time to enjoy the moment during very stressful times. A portion of the proceeds earned from these cards will go to the local non-profit organization which provides low cost pet neutering.
Top of the Hill Sunset 22 Collection
This set of eight photo note cards features sunsets of Eastern Pennsylvania photographed by Jenn. Four cards include an inspirational verse while the other four of the same photo are blank. Great gift and also frameable.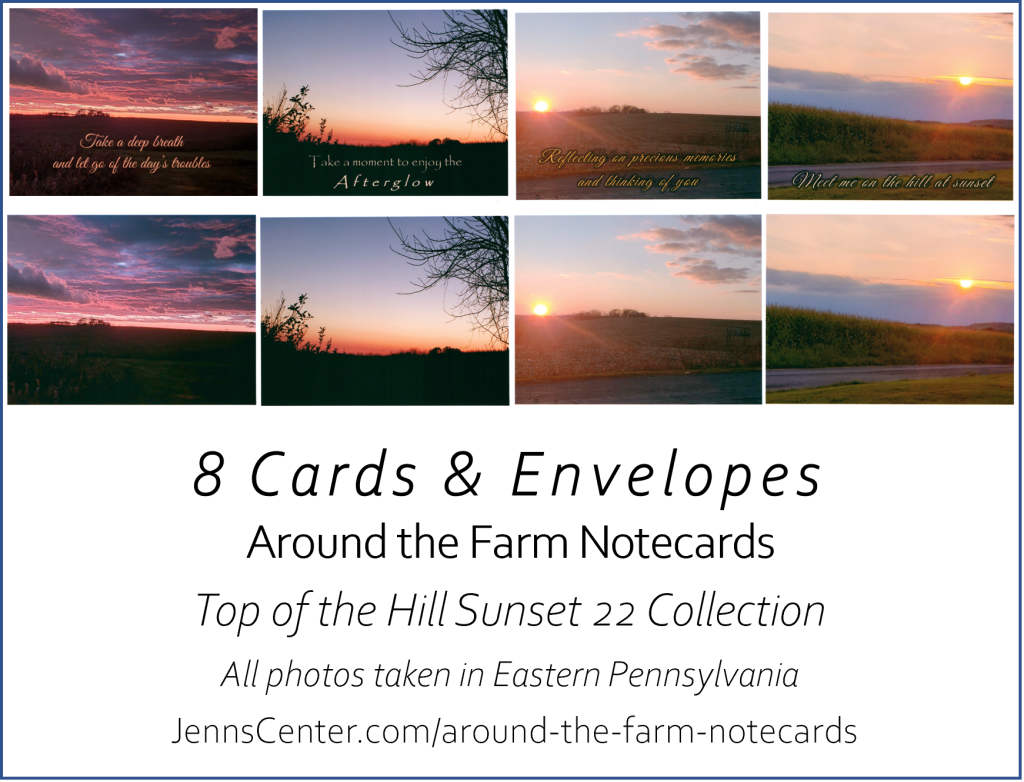 Each set contains 8 cards (with envelopes) for $16
The cards measure 4″ x 5.5″ folded with a matte finish. All cards are blank inside..
Please Note: colors may vary on screen.